TANDEM PARAGLIDING FOR KIDS
About the flight:
Tandem paragliding Budva
Duration: approximately 15-20 minutes
Takeoff : Braici (760m)
Landing: Becici Beach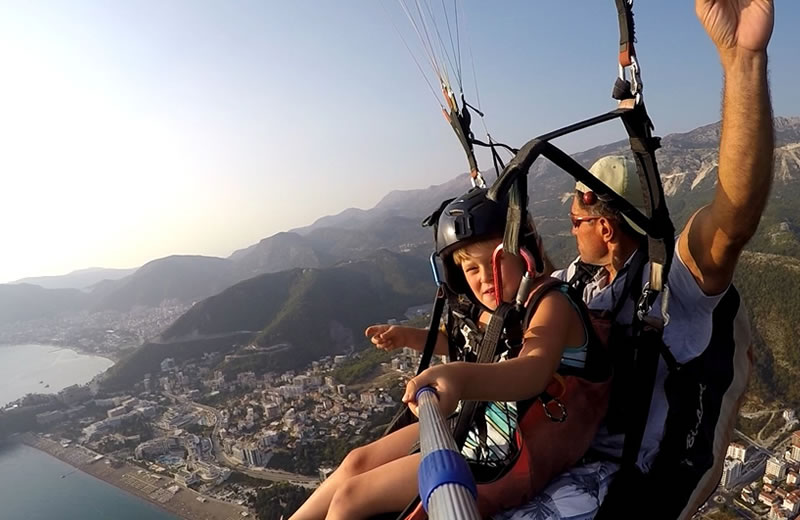 Are you looking for a breathtaking gift for your son or daughter? Do you want to spend an unforgettable day with your kids that you will remember many years. Paragliding Montenegro team will be happy to serve you. Let's call us and book tandem fly for your children's, we guarantee an unforgettable experience.
There are some modern adventures that are not recommended or even too dangerous for children. Fortunately, flying with tandem paragliding is not one of them. Because the paragliding Montenegro team is also trained and certified to fly with children and has decades of experience.
We have special equipment for flights with children.
For our small passengers, we also have the right equipment, so that they can enjoy a safe but thrilling flight. Harness and helmet are available in several sizes provided by us.
Our recommendation is that the parent also can fly with our other instructor so during the flight that they can fly close each other, which provides the opportunity for great photos and video.
Children from 4-14years have a 20% discount.
Of course, we definitely need the consent of the legal guardian!.