CROSS COUNTRY PARAGLIDING FLIGHT BUDVA
For those who have already tried paragliding before and want to fly again or want more than just the basic flight.
On this type of flight we Paragliding Montenegro try to fly as far as possible, usually around 10-15 km and the flight last about 30 – 40 minutes with heights that can be over 1200m ASL of course it depends on the conditions. During this type of flight we use all available thermals for sure you will get a real feeling in flying like a bird.
---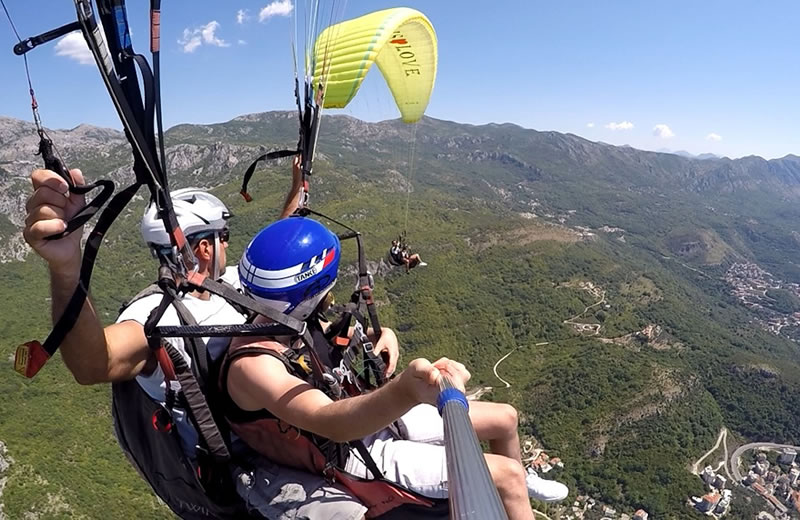 During the flight, you will be seated in a comfortable harness with views of the beautiful coastline, pristine blue sea and breathtaking view on mountain in Montenegro,and the view you are going to see, will remain in your mind forever.
The emotions you will experience during the flight are amazing and nearly indescribable.
Flights of this caliber are suitable for people who are not afraid of heights and are eager to take a flight of longer duration.
Flight altitudes of 1500m above sea level are not uncommon. In this case, the flight usually ends by flying above the island of St. Stefan and landing on the beach or above the old town of Budva.