ADRENALINE PARAGLIDING FLIGHT BUDVA
Especially for everyone who want more fun and adventure during a flight, paragliding team of Montenegro has created the adrenaline tandem flight.
This acrobatic paragliding flight is for people who love the action and is based on a natural freestyle where the pilots do amazing airborne tricks - above the sea.
Depending on the thermals, we try to make as higher as possible altitude so that we have enough time to try different maneuvers.
---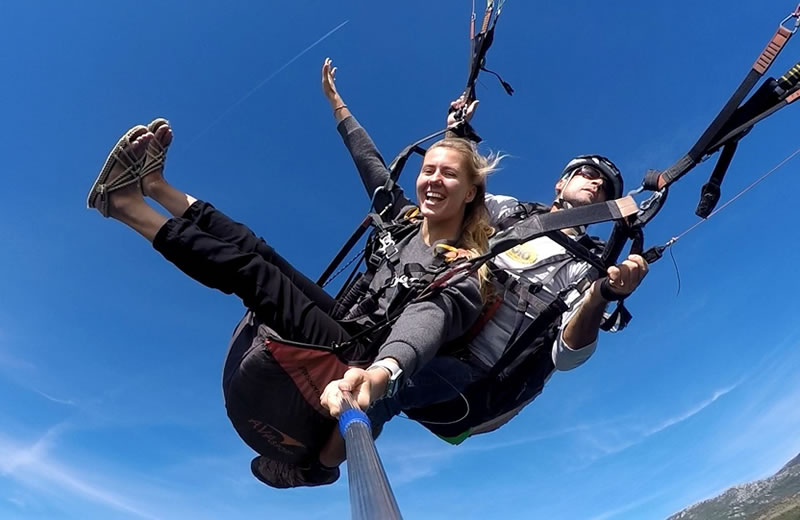 During the flight you can talk with your pilot and have the possibility to set your limits and to stop maneuvers if you want it.
One thing is sure, you will get a lots of truly excitement and fun guaranteed!
By the way, because we lose a lot of altitude in a short time, the flight is shortly but powerful and a lot of fun.
Flight duration is approximately 15 minutes.
Free transportation from meeting point or your hotel
Photos and video your flight
Insurance