BASIC TANDEM PARAGLIDING FLIGHT BUDVA
About the flight:
Takeoff Braici 760 ASL
Duration: Approximately 15-20 minutes
Takeoff from Braici (760m)
Landing at Becici Beach (near Hotel Naftagas)
---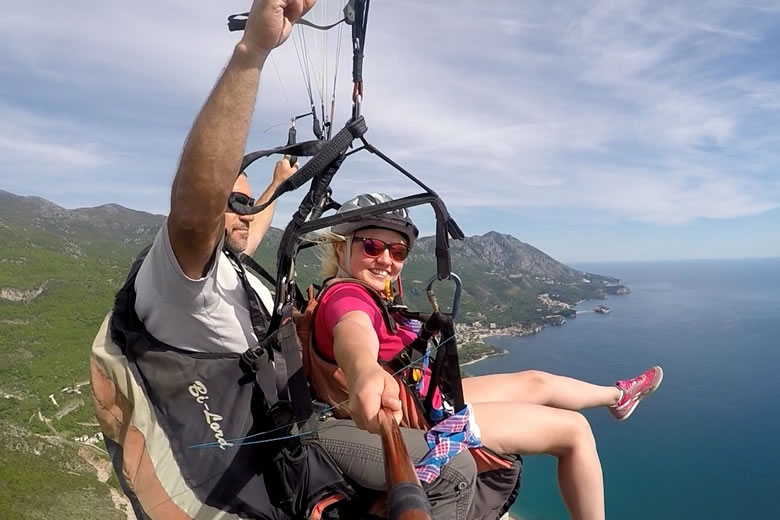 This is ideal flight for your first experience with paragliding.
Paragliding Montenegro Budva offers one of the best tandem paragliding site in Europe. The spectacular views and stable weather conditions puts as one of the top beautiful place in Europe. From the perfect takeoff sites called Braici above Budva close to the 800m, you'll enjoy spectacular views of the mountains of Montenegro and the sea as well as the sandy beaches . Before takeoff, your pilot will give you precise instructions and a briefing about the start/flight and landing procedure. After the seat belt and helmet have been fitted and checked, the paragliding adventure can begin. After just a few steps and a short run-up, it's up into the air to soar through the skies like an eagle, enjoying life and unlimited freedom.
The flight usually last about 15 till 20 minute flight, you will smoothly land close to the beach Becici.
What included Basic tandem paragliding flight Budva:
Free transportation from meeting point or your hotel
Photos and video your flight
Insurance